Something to look forward to...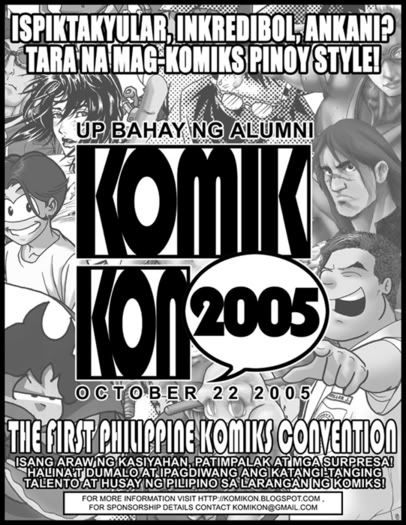 I'm gonna be getting a table there to sell some Maskarado stuff and give away copies of Tabloid Komiks. It's also a great chance to meet and greet with other people who share similar interests and passions.
For more information, head on over to the
Komikon blog
or the
Artists' Den blog.